Weather information and webcam

Today: Summer weather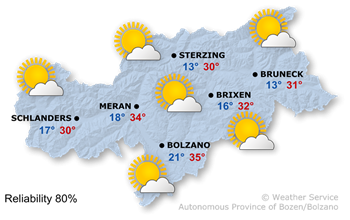 In the afternoon sunny weather, in the late evening some thunderstorms. Temperatures will rise slightly, reaching highs between 30° in the Upper Eisack Valley and 35° in the Bolzano basin.
---
Tomorrow: Thunderstorms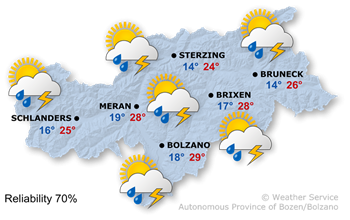 Unsettled weather. Rain showers and thunderstorms, especially in the afternoon and evening. Isolated thunderstorms can be strong, however, there will be also few sunny spells. High temperatures until 29°.
---
Next days Weather forecasts: Sun, clouds, some thunderstorms