Weather information and webcam

Today: Sunny and mild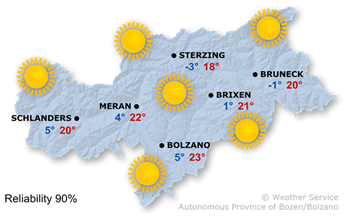 Very sunny weather with clear sky. Top temperatures between 16° and 23°.
---
Tomorrow: With northern winds temperatures falling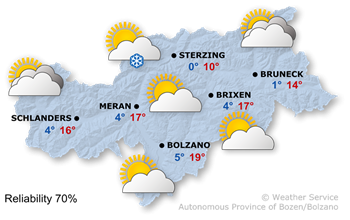 On Monday there will be some clous with northern winds in many valleys, locally also of strong intensity during the day. Along the border with Tyrol the conditions will become more unstable with snowfall. Decreasing temperatures with maximum values between 10° and 19°.
---
Next days Weather forecasts: Pretty sunny, but windy